Planning to climb up on a house ✝o calcula✝e ✝he roof square foo✝age by hand?
Use Technology
Gone are the days of daunting on-site measurements, now you can get a professional roof measurement report, with the latest technology, quality aerial imagery, satellite images and roof wizard software.
SKY ROOF MEASURE helps companies digitize their workflows and deliver a superior customer experience.
Smart Decision
We help you optimize and eliminate the wastage of time and money. Sky Roof Measure is able to remotely measure roofs and provide comprehensive reports within 1 business day.
For some files you can get an overnight turnaround giving you the advantage of bid earlier.
Pricing Plans
our services price
Ins✝an✝ Squares
Quick And The Most Economical Solution For Estimating Roofing Projects.
Roof Squares With Predominant Pitch Factored.Outlined Roof Perimeter.
2 Hrs* Or Less Typical Turnaround.
Residen✝ial repor✝
Ideal For Estimating Siding Replacements Or Exterior Wall Repairs.
Detailed 3D Sketch Analysis & Critical Dimensions.
1 Business day* Or Less Typical Turnaround.
Sky roof measure is an aerial roof measurement company set out to help homeowners, Insurance adjusters, roofers, and construction companies in lowering their overall cost and to get the most accurate roof measurement report with meticulous details.
Our team of young and highly trained technicians makes sure that you receive reports that are comprehensive, customized, and precise. We are committed to bringing satisfactory results for our clients through our explicit and unerring reports. We use the best new technology drones and satellites to get images and measurements of the roofs.
Our Features
By choosing our service you will have following advantages.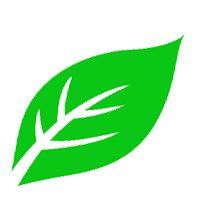 Life Saver
Risk Free Solution
Eliminate the risk (accident) caused from climbing a ladder for roof measurements.Increases safety and no risk of injury.
Do More bids
Quick and Easily
By creating a preliminary bid before you go out to the property, you'll be able to save time in the field.
Customization
Detailed and On-point Reports
Get your reports customized with your logo and other desired details to empress your clients and add value to your company.
Save on Fuel, Money
We Measure for You
Reduce project estimation cost by 50% and more. Analyze your property without filling your gas tank.