Though a roofing business can be launched from one's home, additional space will eventually be necessary as the business grows. Storage space must be available to house roofing materials. Additional expenses range from trucks for the transportation of materials to an leasing/purchasing an administrative office, paying for high-speed Internet, utilities and labor costs. Liability and workers' compensation insurance premiums must also be paid.
TO START A ROOFING BUSINESS YOU NEED TO SAVE MONEY
Just like any business, to start a roofing business, you'll need money to fund your dream. This money should be enough to support all the business requirements. The amount of money, which is your working capital, will depend on your roofing business needs and business model. As a beginner, most roofing business owners recommend a slow initial growth. In this case, you should recover your investment in machinery before buying more.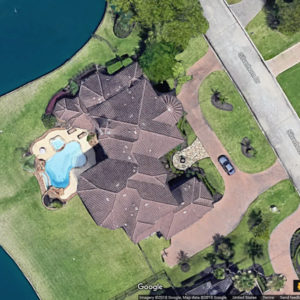 LICENCES, PERMITS, AND BECOMING "LEGIT"
One of those upfront expenses you'll be dealing with is getting licensed as a business and as a roofing contractor. While there is no blanket requirement for the entire U.S., some states have licensing and bonding requirements in order to operate as a roofing specialist. Most states and in Canada contractors are required to have a general contractors' license. Different types of general contractors' often need special licensing. This normally is gauged on the value of the jobs which fall under a specialty. Since roofing projects are generally high-ticket items, many states have requisite roofing licensing and certification rules. At the same time, many states don't require any license, no matter what type of work you do. You only need to register with the State Contractors' Board or the local Department of Labor. License boards set rules and requirements aimed at protecting consumers, and preventing unscrupulous individuals from exploiting legitimate, compliant roofing companies by offering substandard services and/or materials.
Educate yourself as a salesperson.
While you're in the first stages of starting a business, it'll still be pretty small, so it's most likely that you're going to be the jack of all trades. From secretary to product manager, you'll probably be taking on most of the responsibility for a while. You'll find it worth your while to educate yourself in sales presentation and general customer communication. 
Don't Bite Off More than You Can Chew. Learn from those who've been there, done that. Pursue only low-liability jobs you know you can do profitably.
Don't Overspend. A desk in your spare room, basement or garage and a phone in your pocket will get you rolling. Buy tools only as roofing jobs require them.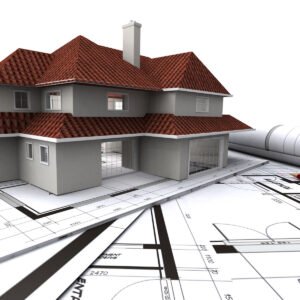 Planning for growth is critical. The common way to grow a company is by increasing marketing — the thought being if marketing increases, leads increase, sales increase, work increases and more money is made. I wish it were that easy, but it's not, as you may have learned. — it's like increasing the length of just one of the spokes in the wheel. Without additional salespeople, leads are burned and potential customers become upset. Without trained crews, work isn't completed correctly, causing callbacks. Without enough capital to finance increased payroll, the company can ruin account status and cause dissent.
How do you have your quote stand out so that the customer will pick your bid?
When we do the estimate, once again, we're not always selling just the lower price. We're always out there to sell quality products, quality service, and we give an extended workmanship guarantee that really supersedes anything that I know of in the industry. If somebody calls, we give our 20-year workmanship guarantee, so if there's ever a problem from anything related to our workmanship, its covered 100%. You have got to believe in yourself, and people can tell. If you're honest with people, you give them a good quality product, that's how we try to stand out from the competition. On-time delivery, quality products and quality service.
Business Liability Insurance
Business liability insurance is required in every state, and worker's compensation is required in some states. The roofing industry is a dangerous profession, and insurance will help protect you, your company, employees and customers. Surety bonding may be required to secure large job contracts, and is sometimes required as a condition of certain contractor licensing in certain states. Your insurance agent and state department of insurance or business regulation will assist you in answering insurance questions.