How To Measure A Roof
Step 1: How to Calculate Your Roof Square Footage. First, measure the length and width of each surface on the roof, then multiply these values to get the square footage of that surface. …
Step 2: How to Determine Your Roof Pitch. …
Step 3: Calculating Roof Squares.
Please Follow us for more in details ..
Call us : (315) 926 1777
Email: info@skyroofmeasure.com

Satellite Roof Measurements
In most areas of the United States, a satellite image provided by Sky Roof Measure of a home's rooftop is perfectly suitable as your basis for a complete and accurate roof measurement.  has Sky Roof Measure  integrated this technology into a simple user design. Search by address in the Sky Roof Measure app; click to open the satellite view and zoom right in. Now, just trace the linear features of the roof, which instantly calculates precise measurements. Now you're ready to see a detailed report with the press of a button. It's all there, the total square footage, roof squares, waste factors, and professional roof diagrams. In no time, you'll master this simple application with your tablet or smartphone. Get ready to work more efficiently and more profitably!
Drone Roof Measurements
The rising popularity of drones in the roofing industry is no accident. Professional contractors everywhere are seeing the advantages of merging technology with their toolbox; allowing increased safety, higher accuracy, less headaches, and the type of modern presentation clients now expect. Simply put, combining high-resolution drone imagery with a powerful roof measurement application  means more sales. The days of spending 30+ minutes on a roof to calculate measurements – only to lose the bid – are becoming a thing of the past.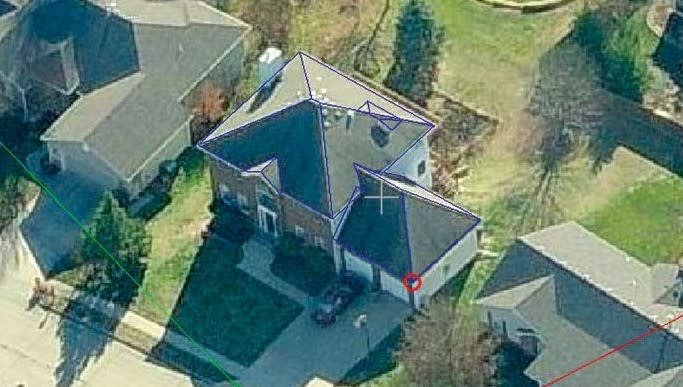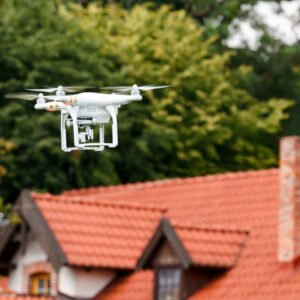 Roofing Squares: A Way To Measure Your Roof
What Is A Roofing Square?
A roofing square is a measurement, but it has nothing to do with square feet, meters, yards, or miles. A roofing square is commonly used by roofing companies and is roughly equivalent to 100 square feet. This measurement does not change whether it is a square of shingles or a square of tarp. This is because roofing squares are used to make calculating the cost of materials and labor easier than if you had to use square feet or yards.
Who Uses Roofing Squares?
The roofing square size form of measurement is only used within the roofing and construction industries. Though you can use the measurement yourself to try to calculate the cost of re-shingling your homes, such tasks are usually best left to an experienced roofing contractor. Nonetheless, even if you have confidence in your ability to determine the correct amount of materials needed, there are still a few steps you should take before you try.