What is roofing software?
Before we can dive into all of the moving parts of roofing software, it's important to understand what it actually is. Roofing software is a type of cloud-based business management software that has been designed exclusively for the roofing industry. It was created to help roofing companies and their various teams effectively and efficiently manage tasks and roofing projects.
Test on a Real Job
If you have an active trial of a software, you should put it to work. One of the best ways to put any tool through its paces is to see how it performs in the field. Sky roof measure can streamline a roofing job from start to finish, so you should use it on a job from start to finish! If you're testing a measurement software, use it to measure a job you have known measurements for and compare the accuracy. If you're looking for something to manage your production paperwork, use it to generate a measurement order and send it to your supplier. It sounds obvious, but this is the simplest way to make sure a new software will work for your business.

                            Please Call Us – (315) 926 – 1777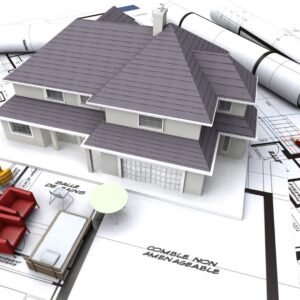 What is a roofing CRM?
A roofing CRM can be a type of business management software that is designed around the needs and workflows of the roofing industry. This version of a CRM provides roofing businesses the tools they need to manage customer data, billing information, material orders, production, and more.
Roofing Design Apps
Roofing elements, such as shingles, are on a house for quite some time, and homeowners want to be certain of their choices before they invest in new ones. Helping customers visualize how solar panels, shingles, skylights, or other design elements will look can give them confidence in their selection. With roofing design apps, you can show homeowners their options in context and display shingle colors without having to carry around sample boards.
Tips for Choosing the Right Roofing Software for Your Commercial Business
LABOR TRACKING
In today's world, it is all about speed. Technology is offering speed in processing that has never been seen before. It presents itself in every part of your business from the first client lead through a finished job and referrals, technology lets you stay in front of the customers. An excellent example: A commercial contractor was looking for ways to improve the customer experience and speed of invoicing. By using FCS software, they were able to utilize the invoicing module to allow one person to complete service invoicing – in two hours. Before FCS, it had taken two people two days to do the same amount of invoicing. This means you're saving time, money and cash flow. It also shows customers that your company is progressive, responsive and ready to help them grow their business with expedited turn around.
MOBILE/TABLET USAGE
It does not seem possible to survive in today's world without a smart device and that is especially true when it comes to business. Smart phones allow contractors to be in touch with their customers immediately – giving them a clear edge when it comes to customer service. Also, the agility of utilizing smart phones makes sense for instant communication with your team. It is important to use phones in a way that works with customers, so knowing their preferences concerning email, text or phone is beneficial for creating enhanced communications. Part of utilizing technology is understanding how customers want to interact with it. Smart phones and/or tablets can also make day-to-day business easier to do on the road, eliminating some of the late-night work. In deciding which smart device to use, take the time to coordinate your phone, tablet and computer system with cloud-based software in a way that all devices can speak to each other. This creates an easy, efficient means of transferring data and documents while also documenting customer communications and project status accurately.
AERIAL MEASUREMENTS
Aerial technology has been in place since 2008 and it just keeps getting better. Gathering roof measurements traditionally was a time-consuming process prone to mistakes such as mathematical errors or simple human error, but has now become a quick, easy and reliable technology. Many contractors now rely on the service for accurate measurements, professional presentations and efficient production planning. Sales and marketing efforts have also benefited greatly from aerial imagery and measurements. In fact, many sales processes have changed substantially as contractors can now share aerial photos, drawings and measurements of almost any structure with home and building owners. Consumers see this as a clear differentiator. When they can see their property and use the drawings and measurements for reference, it brings a whole new level of professionalism to your company's sales process.