Measure the width and length of each plane of the roof (including dormers), and then multiply those numbers to get the correct figure for the square footage of that area. Note any skylights, chimneys or other parts of the roof that would not require materials. You can subtract those measurements from your total area.
Aerial Measurement Technology
It extracts measurements that may have at an accuracy rate of 95% or higher. Contractors benefit from the time savings that come with not having to visit the property, as well as the added safety: it's possible to gather the measurement with no climbing.
Using this method of remote measuring also enables roofing contractors to hire professional salespeople, who can focus on selling rather than learning how to measure a roof. They can use the technology to capture measurements accurately and reassure homeowners that your company uses the latest tools and methods available.
However, aerial measurement technology has its disadvantages. One is cost: depending on the size and complexity of the roof, the measurement report can cost $50 or more. Report turnaround time can also be a turnoff for contractors. In some cases, especially during high-volume situations such as following a hailstorm, the wait for turnaround may reach 24 hours or more. In a world where consumers want instant gratification, delaying an estimate by 24 hours could result in losing the job.
High Resolution Imagery = Better Accuracy
As we mentioned before, one of the benefits of drones is their ability to capture high-resolution imagery. Below you will see the differences in ground sample distance between satellite, aerial and drone imagery.
Satellite Imagery: Usually 30-50 centimeters per pixel resolution
Aerial Imagery: Usually 7-9 centimeters per pixel resolution
Drone Imagery: Sub-centimeter per pixel resolution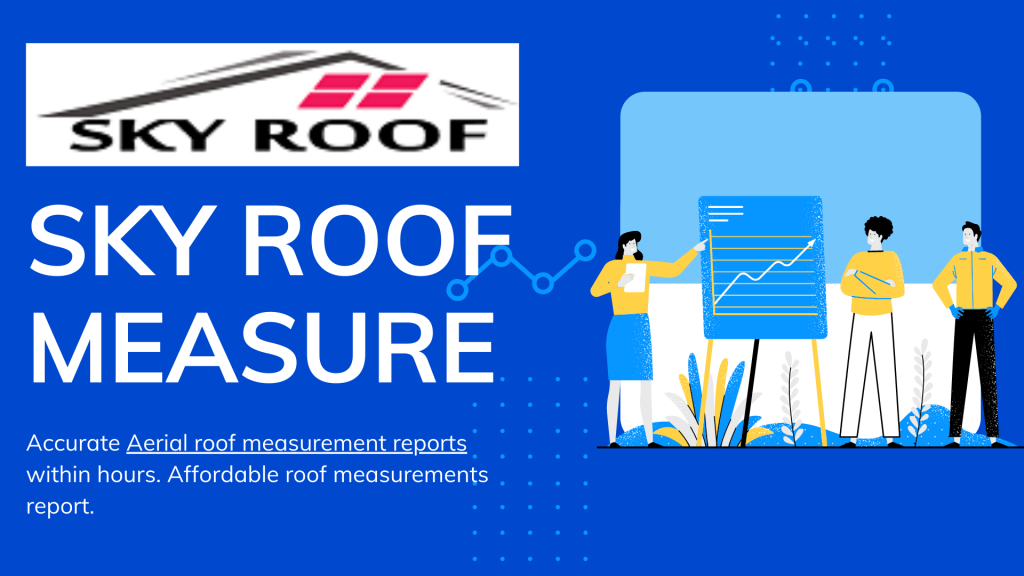 Measuring by Hand
Getting a roof measurement by hand is the tried-and-true method trusted by roofing contractors for years. By measuring themselves, a contractor can be confident in the numbers and know that the measurements will be completely accurate. This means that orders for materials will be more precise and there will be less waste on the job.
On the other hand, manually obtaining a roof measurement also comes with drawbacks, some of which might outweigh the benefits. The first one is time. Manual roof measurement requires the contractor or sales representative to drive to the property, climb onto the roof, and potentially spend up to an hour gathering measurements, depending on the roof's complexity.
The second concern is safety. Climbing onto the roof requires contractors to carry equipment—including a tape measure, pitch gauge, tablet and pen—up a ladder and onto the roof. While the contractor is focused on capturing measurements, it's possible to lose sight of key safety precautions such as the location of fall hazards and leading edges. Physically walking on the roof can also cause damage and loss of granules.
Measure a roof safely
Without the proper training and equipment, it isn't recommended for homeowners to climb on their roofs.  If you want to get the project started yourself, opt for the safer alternative that will save you time and keep you safe by ordering an aerial roof measurement report.