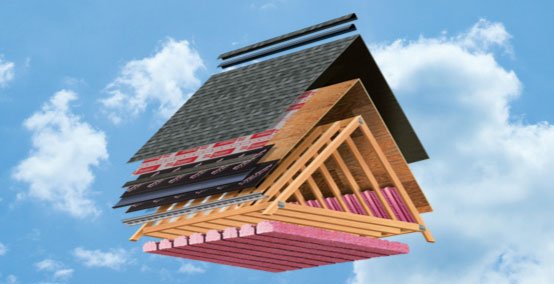 To calculate your roof area, simply multiply your roof length by your roof slope height, and multiply this by two. This should give you the total area of your roof, not accounting for a chimney or other sections of your roof not covered by tiles.
Satellite Roof Measurements: Features of a Roof Report
Accurate Roof Pitch Measurements

Roof Measurements including Area, Rakes, Ridges, Hips and Valleys, and every edge is separately measured and identified.

CAD style drawings with colored lines identifying every type of roof edge

Online access to your Roof Reports for your Employees, Subs and Suppliers with no software to install

Multiple image providers for over 98% coverage of the USA & Canada

Also supports file formats such as XML,RXF,DXF/DWG AND WRL
Please Fill Out The Form Below -
Report Benefits: 
Quick, Accurate, Easy, Cost Effective
* Eliminates time wasted traveling to and from sites.
* Increases measurement accuracy.
* Eliminates safety risks of roof climbing.
* Eliminates delays due to bad weather.
* Fast report delivery.