Each time you add points, the area will update and there is a box below that will convert this into acres, meters, kilometers, miles, and finally, square feet. It will also give you the perimeter of the shape of the roof.
Using this tool will be very helpful for you in finding out the acreage or the tract of land of your property. It will also give you the square footage of your roof and any other areas that you're wanting to estimate. You can even embed this tool on a website that you own.
Call Us for Roof Measurements : (315) 926-1777 
OR  Email us : info@skyroofmeasure.com

While these tools are very helpful, there are a few variables that you'll want to know. If you're in a rural area, you may have to go with the cross streets as the address may not bring up what you're looking for. In such areas, you may wind up using the GPS coordinates or a landmark to get to where you're going.
Special precautions must be taken when measuring the area of a roof. The images that appear on google maps are often at a slight angle, which combined with the angle of a roof can cause errors. For this reason it is best to outline the roof at points which are all at the same elevation. On a simple house for instance you would only click on the corners of the roof and not on any points along the peak as that would cause an error. After measuring the area of the footprint you can estimate the actual roof area based on the angle of the roof. Similarly if you using the area calculator tool to measure a roof with multiple levels, you should do the individual section separately. The google maps area calculator is not 100% accurate. Do not rely on this tool as your only resource in making important decisions.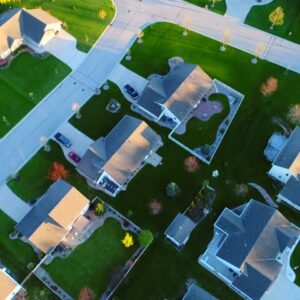 Without utilizing the proper tools, trying to determine the proper area of a residential or commercial roofing space can be difficult. With various different angles and pitches, it's nearly impossible…