Roof surfaces are measured in "squares". A roofing square is equal to 100 square feet of the roof. To determine the number of squares on the gable roof example in this post, divide its total of 2400 square feet by 100 (2400 ÷ 100 = 24). This means you would need 24 squares of shingles to cover that roof.
If your roof is flat or has no more than a 3 in 12 pitch, you can calculate its total square footage by simply multiplying the length by the width. Measure your house at ground level, then add in the roof's overhang for greater accuracy. Follow us for more details Please.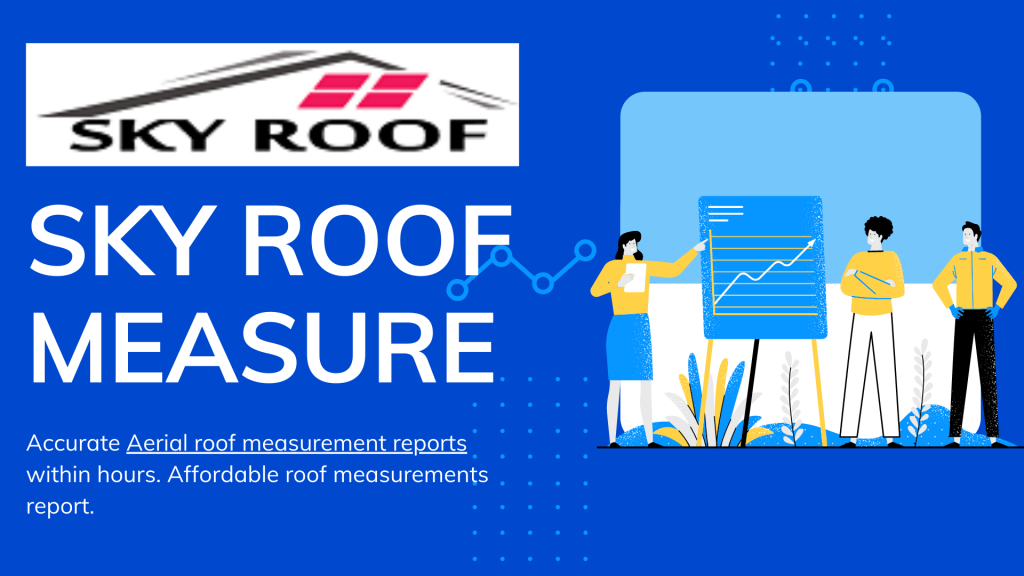 Why Getting Detailed Roof Measurements is Important & Helpful
Getting detailed and accurate rooftop measurements is important for a variety of applications. Perhaps you work for a construction firm. You may need detailed diagrams of the roof with accurate measurements of the ridges, valleys, hips, eaves, and a clear visual understanding of where vent pipes and chimneys are located on the roof. 
You could also be performing a rooftop inspection and need to properly assess a damaged area for an accurate estimate for repair. Or perhaps you need to calculate the area of your roof to estimate the cost of getting it re-shingled or get a quote for a solar panel installation.
Drones present a unique opportunity for getting a clear view of your rooftop and allowing you to get precise roof measurements. A variety of roof measuring applications and programs already take advantage of high-resolution drone imagery to get accurate roof measurements.

Drone Inspections Improve the Accuracy and Consistency of Rooftop Measurements
From twisted tape measures to inconsistent endpoint selection, to inaccessible edges, it's difficult to maintain accuracy and consistency within a set of rooftop measurements.
But where human ability falls short, machine learning now picks up the slack. Solutions like Roof Report use the latest advances in drone mapping technology to take accurate measurements of square footage, roof features, pitch, surface area, and slope in a matter of minutes. And rigorous tests have shown these measurements to be consistently 99.4% accurate.
No more worrying about inaccurate data or having to return to a site to gather missed information. The solution uses a set protocol for selecting endpoints, so measurements are complete and consistent throughout an entire project.
Satellite Roof Measurements
In most areas of the United States, a satellite image provided by Sky roof measure of a home's rooftop is perfectly suitable as your basis for a complete and accurate roof measurement. Sky roof measure has integrated this technology into a simple user design. Search by address in the Sky roof measure app; click to open the satellite view and zoom right in. Now, just trace the linear features of the roof, which instantly calculates precise measurements. Now you're ready to see a detailed report with the press of a button. It's all there, the total square footage, roof squares, waste factors, and professional roof diagrams. In no time, you'll master this simple application with your tablet or smartphone. Get ready to work more efficiently and more profitably!