Measure the length of the roof at its base along one side of your house. Use a ladder, if necessary, to get the most accurate measurement. Measure along the roof's angle to get the width of your first roof area. Multiply the length by the width to get the area in square feet. Follow us for more details please.
Sky Roof Measure provides accurate roof measurements in .esx format, for use with Xactimate, at affordable prices. We now also provide wall measurement reports in PDF format .
Call us : (315) 926 1777
Email: info@skyroofmeasure.com

Our service is quick and easy to use.  Sign up for a free account today and ordering is as easy as 1, 2, 3!
Enter the address where you need a measurement on the home page, and confirm the location on the satellite map view.
Choose the type of report you need – commercial or single family home and/or wall report – and add any special instructions.

Add your reference number or claim ID to the order for easy tracking.
Let us know if you have special requirements, such as including secondary structures on single family home orders.

Confirm your order and checkout.  You can also order multiple reports on a single invoice including an entire campus. 
Most customers pay by credit card.  Let us know if you need to pay by check.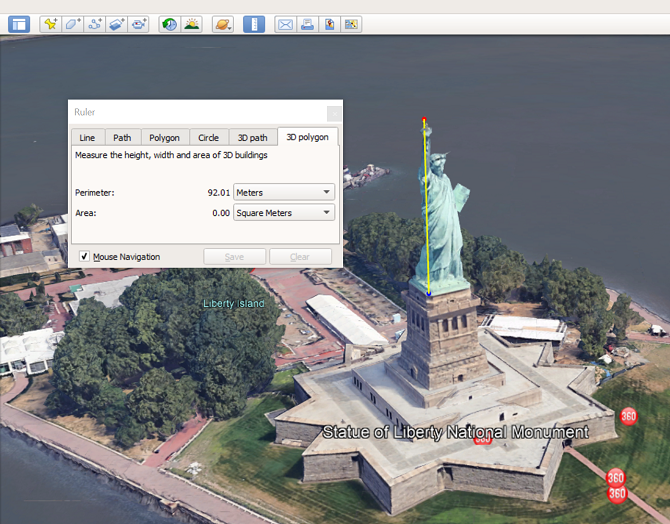 How to use the google maps area calculator tool to measure a roof
Special precautions must be taken when measuring the area of a roof. The images that appear on google maps are often at a slight angle, which combined with the angle of a roof can cause errors. For this reason it is best to outline the roof at points which are all at the same elevation. On a simple house for instance you would only click on the corners of the roof and not on any points along the peak as that would cause an error. After measuring the area of the footprint you can estimate the actual roof area based on the angle of the roof. Similarly if you using the area calculator tool to measure a roof with multiple levels, you should do the individual section separately. The google maps area calculator is not 100% accurate. Do not rely on this tool as your only resource in making important decisions.
How to Get Your Satellite Roof Measurements
You're a few simple steps away from your aerial roof measurements (and a better back!):
Enter Your Details: Give us your name, email, and phone number so we can contact you.
Enter Your Address: Let us know which roof to measure.
Leave Notes: Tell us to exclude the garage or anything else we should know before sending your measurements.
Confirm Your Address: Hey, we just want to know we're measuring the right house!

That's it! Just proceed to the payment page (if necessary), and you'll get your measurements instantly. See, wasn't that way better than spending all day on the roof in the hot sun?
From there, you'll create your free toolbox account where you'll have access to your measurements and a ton of tools to make your roof project easier, cheaper, and faster.